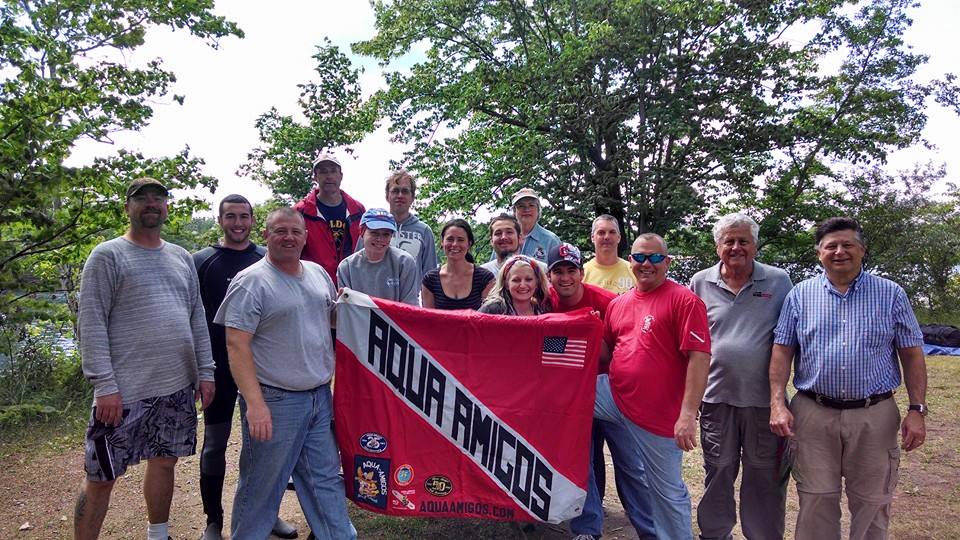 Congrats to the newly certified divers Chris, Kelly Cindy, Mark, Ben, Andrew,Anthony, Kara, Mike. Beware you have now been infected, once it takes hold there is no cure I would also like to give a big thank you to " Chef" Harry Dodds, and Harry's buddy, there is always someone's name you can't remember. Sorry about that, your help was greatly appreciated for bringing the food and sharing the cooking duties. Nick Decastro and Al Krall for their support. Brad Knapp, and Don Andree were also there to lend a hand. Ellen, Tony, Jason, and Lynn great job instructing. If I missed anyone my apologies, it's not because you weren't appreciated, it's because I messed up. A good time was had by all.

John Zelina, President

Welcome to the Aqua Amigos Scuba Club! Our educated, adventurous, and fun-loving members are a great resource for diving needs. Check our About Us for a short biography, our Schedule to see what we have planned, or check out our Photos to see what we've done.

Are you interested in scuba diving? Feel free to contact us or come to one of our meetings. We have several master diver level certified members with substantial experience to help any beginners. If you're already experienced, our members make great diving buddies all year long!